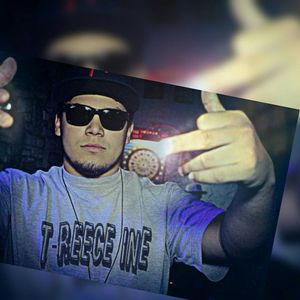 No one wants to believe in you until it's too late. Everyone who was ahead of their time and era were doubted because their dreams were unfathomable to the simple-minded individual. The fear of failure is non-existent to those who who dare to be immortalized.

T Reece is a 20 year old rapper who was born August 9th, 1995. T Reece was born and raised with his mother and his brother in Seguin, Tx. From a very early age T Reece was intrigued by the hip-hop culture, taking a peculiar interest in the flows produced by Biggie, Jay Z and Kanye. UGK was another impactful leverage as well as other Houston influences.

Contributing factors to T Reece's style and delivery can be credited to his dedication to music, studying more modern artists such as Wiz Khalifa, Drake and Dizzy Wright. While incorporating his ideas from his idols T Reece was able to establish his own unique flow that molded perfectly with the beats he and his friends created from scratch. 

T Reece didn't have a luxurious lifestyle as an adolescent, growing up in a complex household situation, watching his mother go into multiple relationships as a toddler. He was kicked out of his house at 18 and had to live out of his car for a few months. During this time alone he was never in a state of abandon, but more into a state of growing prosperity. T Reece sustained a full time job and regularly attended the Audio Engineering in San Antonio where he continued to hone and drastically improve his natural talent into a promising future in the rap industry. 

As T Reece grew in age and began to develop his raw talent into more controlled flows he developed rhyme schemes that would solidify his rapper career. In 2012 he became a member of the rap group INE, it's never enough. The Label INE, was created by frontman 2Tone, who created the idea in 2001. 2Tone, also being T Reece's older cousin had already created a buzz growing in the San Antonio, Killeen and Austin areas and now with the added fire power of artist J Wrek , INE has become an even bigger threat to all other upcoming rappers.