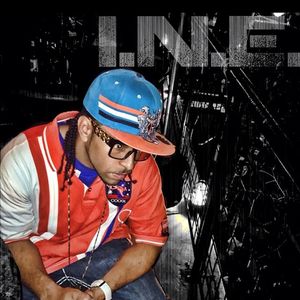 2Tone is the CEO and founder of the label I.N.E. It's Never Enough that was based in 2001 in Seguin a small town in South Texas where he started inspiring and motivational music leading from Hip Hop, Rap, and R&B and has been uprising his music for his label since. Born on August 27 and raised in Seguin, Tx being the oldest child of one brother. His parents divorced when he was just a toddler. His mother currently resides in the town in which he grew up in while his father is currently a music DJ. Growing up in the lower class background. He then turned to music at the age of 16 and began writing music and songs that inspired him to keep moving forward to fade him from the rough upbringing from his childhood. He then finished high school and continued to purse his musical dream. Not having money at the time to record his music in the studios he began to use the music for a source of income. As time passed he eventually saved money and purchased his own studio equipment which then opened another door for 2Tone, the production of recording local artist with his talent and skills of engineering which then led him to start his own music label that could embrace in Hip Hop and Rap. 
    2Tone has signed on two new hot artists J Wrek and T Reece to the I.N.E. music label. Expanding throughout locally and throughout surrounding areas streaming, and trending on social media putting new music in the ears of fans and supporters. Going forward no stopping striving to make it to the top because as 2Tone says "It's Never Enough." He will be broadcasting new music for digital release for his upcoming latest project that includes a new album called "Night Life & City Lights" and will have his music accessible for his expanding fans nationwide to download on the ineitsneverenough.com website.
        2Tone has been consistently keeping hot music in rotation past and present and is continuing to expand his empire with his music. From hosting, performing and providing musical events he has brought out more than just music throughout for his fans. He describes the acronym for I.N.E. as being "A belief that there is better from the same foundation and that we must not stop pursuing greatness of belief because "IT'S NEVER ENOUGH"……I.N.E. BE SURE TO JOIN OUR MAILING LIST!
Thanks for voting!
I.N.E. MEANS ?
Its Never Enough
4
Independent niggas eating
0
Its Not Enough
0

4 responses
Share